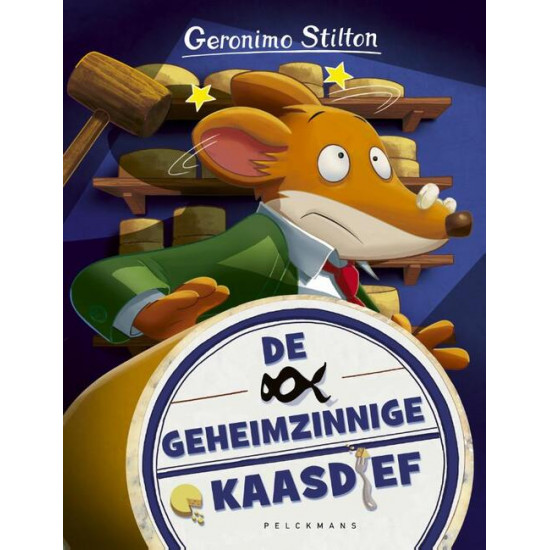 De geheimzinnige kaasdief
Op een dag staat er plotseling iemand in Geronimo's kantoor die beweert dat hij de familienaam Stilton niet meer mag gebruiken. Omdat het een beschermde naam is van een bekende Engelse kaassoort. Wat? Maar dat kan toch zomaar niet? Geronimo trommelt zijn familie op en samen vertrekken ze naar de plek waar de Stiltonkaas vandaan komt om te kijken of ze er nog iets aan kunnen doen. Maar dan blijkt daar geen kaas meer te bekennen te zijn! Een geheimzinnige kaasdief heeft alles weggeroofd! Wat is er aan de poot?
Productdetails:
Categorie(voor)leesboek
Serie: Geronimo Stilton
Uitgever: Pelckmans

Unlimited Blocks, Tabs or Accordions with any HTML content can be assigned to any individual product or to certain groups of products, like entire categories, brands, products with specific options, attributes, price range, etc. You can indicate any criteria via the advanced product assignment mechanism and only those products matching your criteria will display the modules.
Also, any module can be selectively activated per device (desktop/tablet/phone), customer login status and other criteria. Imagine the possibilities.
Stock Status:

Out Of Stock