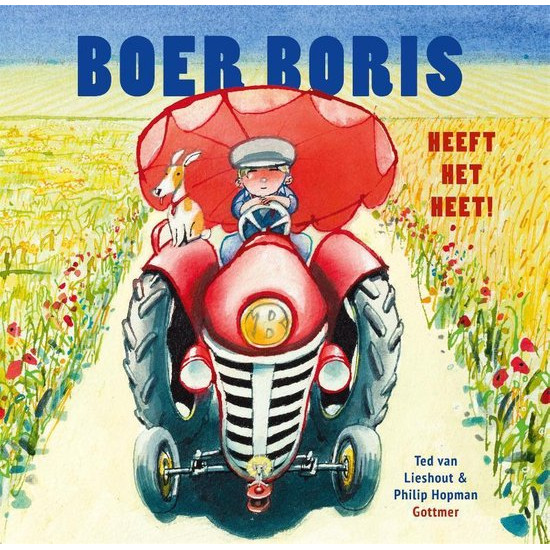 Boer Boris heeft het heet!
Het is hartje zomer en bloedheet, al helemaal voor de schapen. Boer Boris lost het op in 'Boer Boris heeft het heet!'
Boer Boris heeft het heet! Maar de schapen in hun dikke wollen jas hebben het nog veel heter. Het is middenin de zomer en Boer Boris moet iets doen! Hij helpt de schapen uit hun warme jasjes. Al die wol is ideaal voor het maken van dikke truien en mutsen. Die komen misschien beter van pas dan je denkt…

Productdetails:
Categorie: Prentenboek op rijm
Auteur: Ted van Lieshout
Illustrator: Philip Hopman
Serie: Boer Boris
Uitgever: Gottmer
Bindwijze: gebonden prentenboek met opbollend omslag
Aantal bladzijden: 32
Afmetingen: 24x24cm
Leeftijd:3+

Unlimited Blocks, Tabs or Accordions with any HTML content can be assigned to any individual product or to certain groups of products, like entire categories, brands, products with specific options, attributes, price range, etc. You can indicate any criteria via the advanced product assignment mechanism and only those products matching your criteria will display the modules.
Also, any module can be selectively activated per device (desktop/tablet/phone), customer login status and other criteria. Imagine the possibilities.