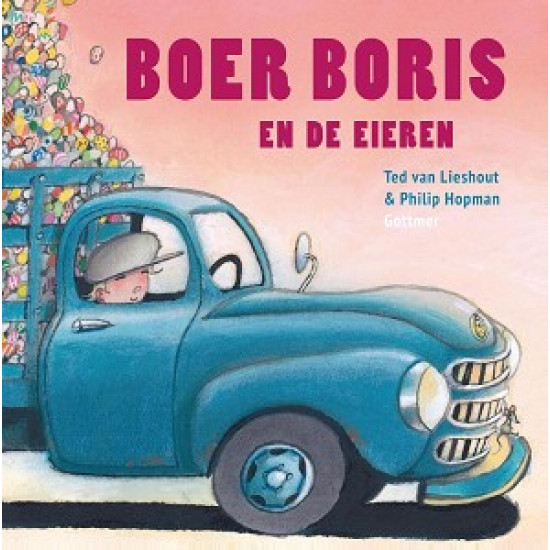 Boer Boris en de eieren
In dit deel hebben de kippen van Boer Boris wel héél kleurrijke eieren gelegd. Help, zijn de kippen soms ziek? Welnee: het is Pasen! De kleurrijke eieren van Boer Boris 'Boer Boris en de eieren' is een perfect prentenboek voor Pasen. De kippen hebben extra hun best gedaan om vrolijke, gekleurde eieren te leggen. Boris laadt ze op de trekker om ze te verstoppen door het héle land en de kippen gaan gezellig mee. Maar na een bijna-botsing met de paashaas zijn alle eitjes stuk. Van schrik leggen de kippen opnieuw een ei, maar niet zo mooi gekleurd helaas. Er moet gauw iets gebeuren - hoe komen ze aan kleuren?
Productdetails:
Categorie: prentenboek
Auteur: Ted van Lieshout
Uitgever: Gottmer
Unlimited Blocks, Tabs or Accordions with any HTML content can be assigned to any individual product or to certain groups of products, like entire categories, brands, products with specific options, attributes, price range, etc. You can indicate any criteria via the advanced product assignment mechanism and only those products matching your criteria will display the modules.
Also, any module can be selectively activated per device (desktop/tablet/phone), customer login status and other criteria. Imagine the possibilities.
Stock Status:

In Stock

ISBN:

9789025762520